Boda Girls mobilizes the power of sisterhood to support women throughout a lifetime. We're creating a Boda Boda (motorcycle) taxi revolution, by implementing the first female driver entrepreneurship program to connect women and girls to opportunities in education, health, and business.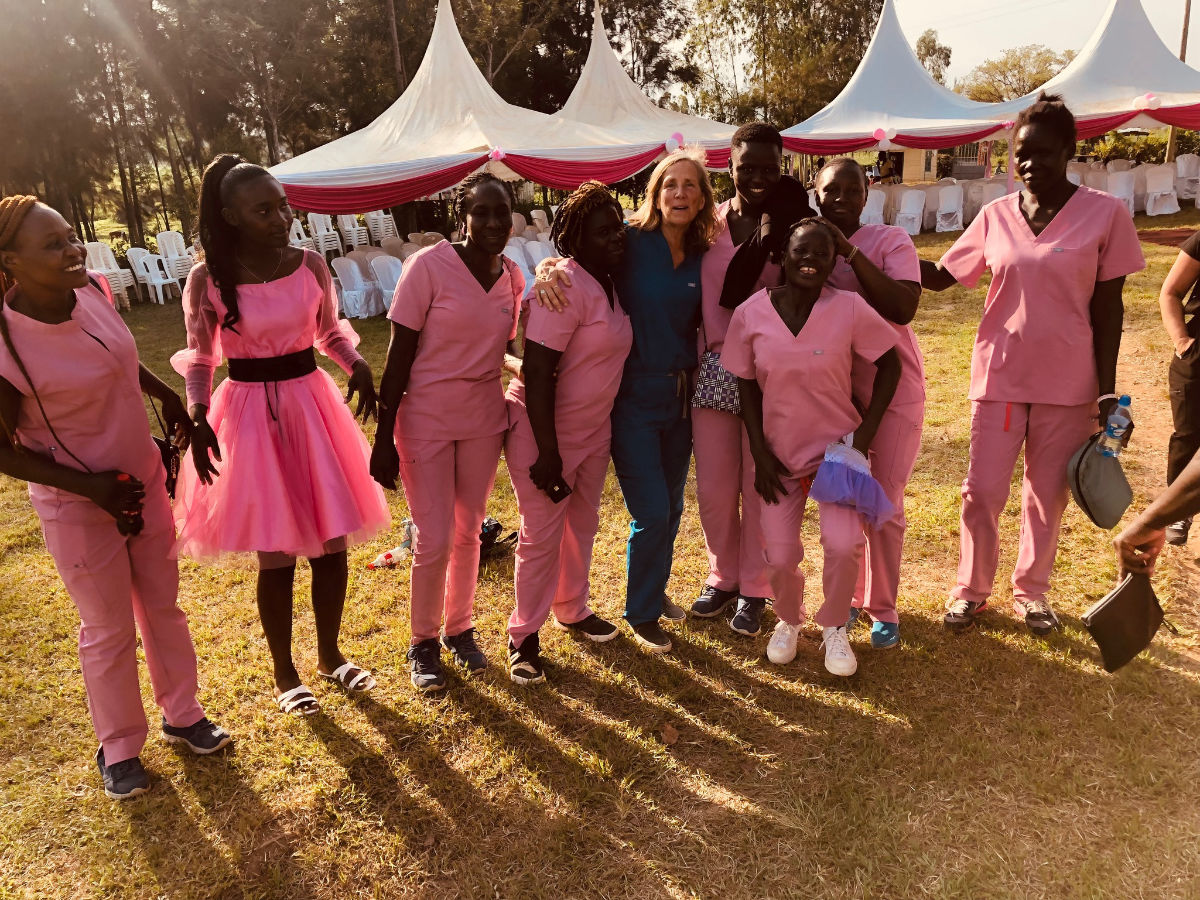 A Future Toward Prosperity and Health
We know that female empowerment drives a community's health. Boda Girls wants to inspire and enable women to reach their fullest potential. Today in Rural Kenya, thousands of women lack access to education, critical health care services, and work opportunities outside traditional, low-wage women's work.
This results in …
High rates of preventable maternal and cervical cancer deaths
Young girls missing school leading to dropouts, early pregnancies and financial dependency
A lack of skills mentoring and employment opportunities
A lack of hope for a vibrant future
The missing link? Transportation.
71% of Kenyans live in rural areas that are often far from schools and hospitals. Due to limited resources, many rural women can't afford to pay for transportation to access existing health services in the city, and girls may be vulnerable riding with male drivers.
Traditionally, Boda Boda driving has been a "male job" – one that pays up to ten times as much as the farm labor that women typically perform.
Through the Boda Girls program, women can now learn to drive, build their taxi business and provide safe and free transportation for women to critical services.
An empowered woman is a thriving community
The best part is, Boda Girls are so much more than just Boda taxi drivers; they are health advocates and community leaders! We enable them through a mastery of various competencies to support women of all ages, throughout critical times of their life.
School Girls
Boda Girls adopt schools to promote attendance and advocate for safe and clean restrooms. They teach 8th-grade girls menstrual health, and distribute sustainable menstrual kits so they don't have to miss school during their cycle.
They also facilitate after school Entrepreneurial Clubs to equip girls with the necessary tools to earn money, in order to put themselves through high school, and even college.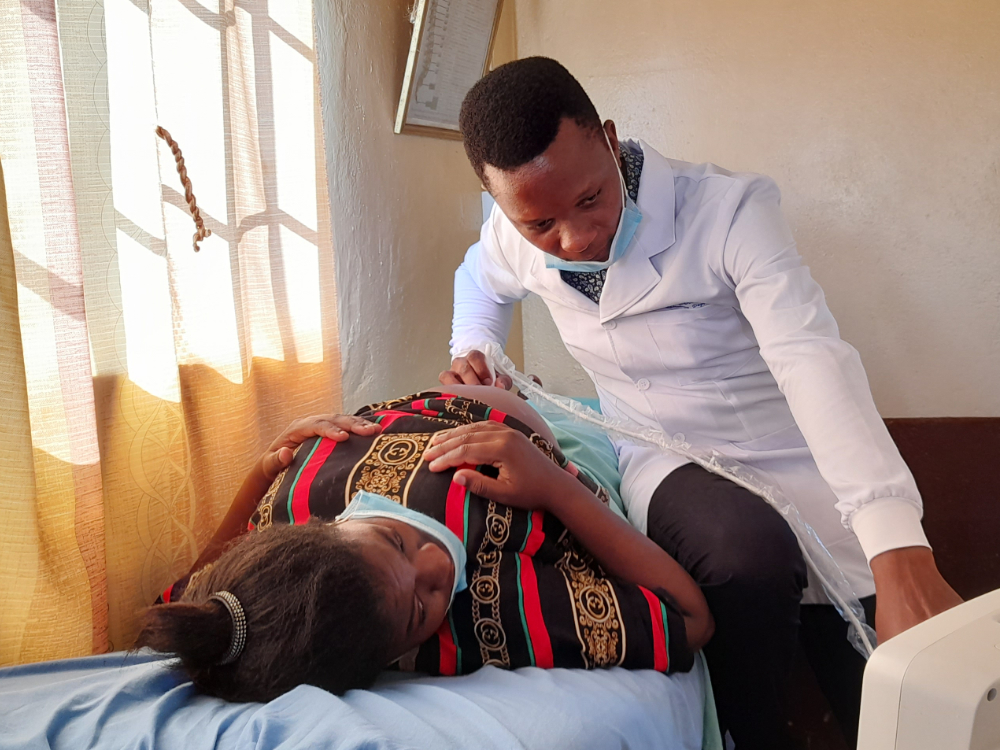 Motherhood
Few rural women can access ultrasounds. To ensure mothers can access the free services available (family planning, prenatal classes, pregnancy ultrasounds and HIV medication), Boda Girls offer free rides to the hospital and bring portable ultrasounds to women so they can know birthdates and plan for any complications. This means support for a woman before and during her pregnancy, giving her and her family peace of mind.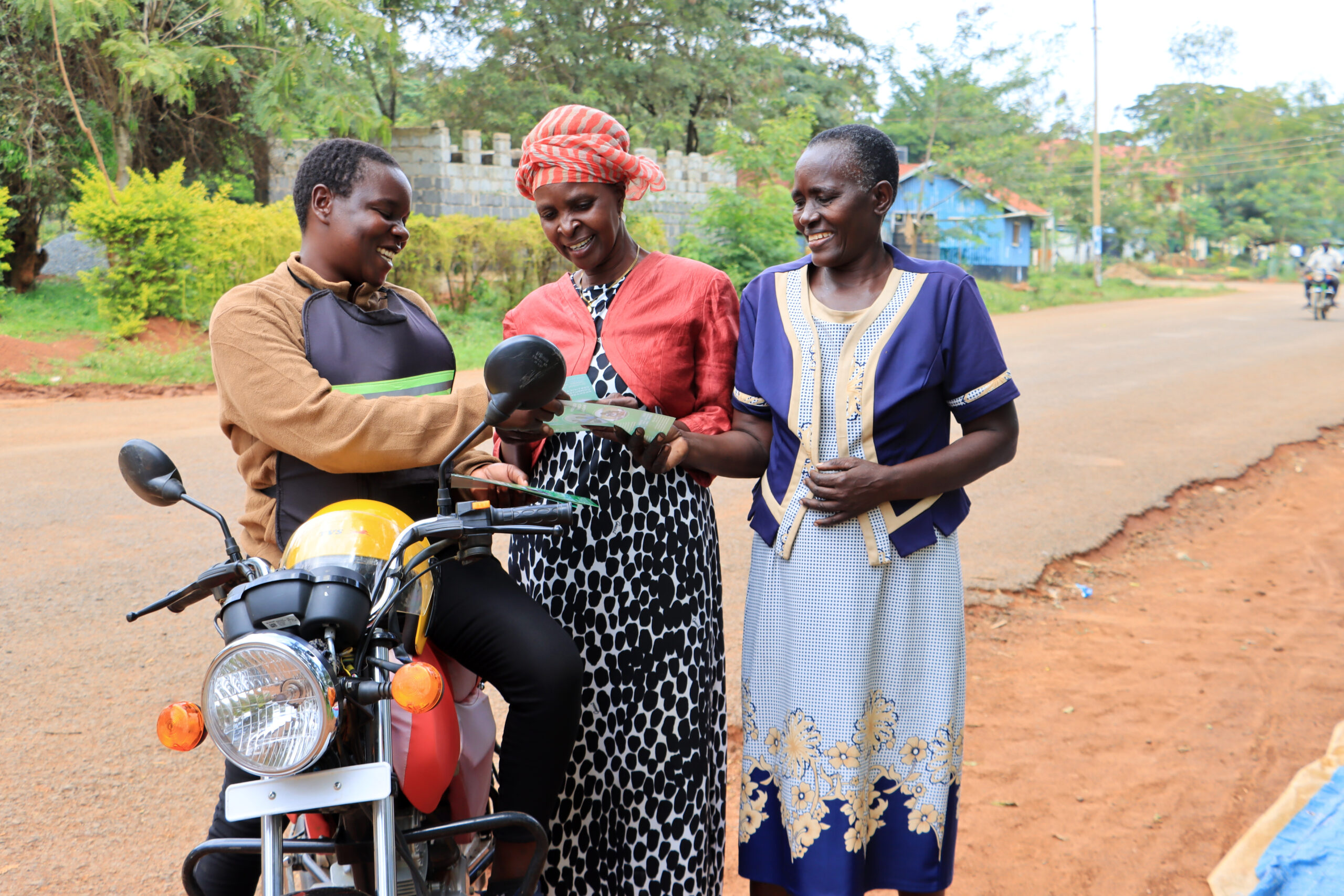 Womanhood
Death from cervical cancer is high in rural Kenya, yet it is a preventable and easily treatable disease if caught early. Boda Girls help educate women about available services and provide free transportation to cancer screenings and treatment.
Boda Girls also support widows with facilitated entrepreneurship classes and opportunities for micro lending to develop their business.
Whether it's a free ride, information, introductions, or friendship, Boda Girls become a go-to for women in the community for connections, inspiration, and opportunity.
primary schools learn about reproductive health, self-esteem, self-defense, entrepreneurial skills
girls receive sustainable menstrual education and tools
free rides for women to the hospital for family planning, prenatal, and cancer screening services
people benefit from community health advocacy
women develop profitable businesses and mentor others to do the same
The biggest impact is that thousands of women and girls will be inspired to follow their dreams,
and will have the tools to do so!
Become a Champion for female empowerment.
By contributing to the Boda Girls initiative, you're investing in the lives of women and girls, and ultimately, in community transformation. Magnify your impact by becoming a Boda Girls Champion, and give a monthly gift of any amount to support the growth of Boda Girls!
*We are proud to pledge that 100% of donations go to supporting Boda Girls in Kenya
Boda Girls is a program of Tiba and Matibabu Foundations